A few weeks ago Darcie and i went to go see CRIME MOB . When i first heard they was playin, the only thing i could think of was
" Knuck if u buck", Damn im gonna see them perfom it live,I gotta see this shit ! they performed at SWAY .
When we first got their you know i was lookin fly as shit wit that Jenkins on .
And Darcie had them "stilletos, Pumps, in the club "! so you know we was jaw droppin way before the red carpet . This night was fun as hell.
YO' photobytone red carpet exclusive
there crew came out with these big ass posters .shit was gettin hectic.
Diamond and Princess say cheese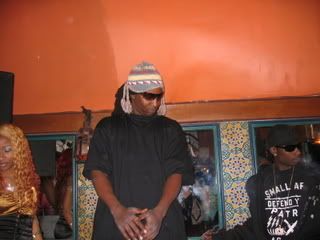 I forgot these dudes names but theyre in the MOB . But look how ashy this muhfukkas hands are .Looks like he been punchin bags of flour before the show . get my man some lotion .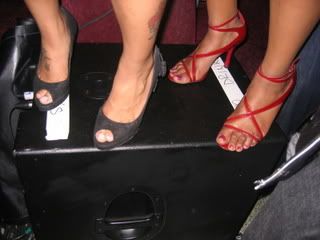 they practice what they preach "stilleto's ,pumps , in the club . But it looks like homegirl wit dem red joints got hammertime toes foreal!
Diamond n' Princess spit it Acapulco .HOLLA!